1
Award Winning, Freelance Florist
Services
As well as being able to buy seasonal items from my online shop, this page aims to give you an over view of the work I can create for all occasions throughout the year. If you have an occasion in mind, I can create something you or the lucky recipient will fall in love with.
Birthdays, Anniversaries, and Family Events
Whether it's for a 30th or 80th birthday, a wedding anniversary or other occasion, I am sure to be able to create something that exceeds your expectations. Local delivery is available at a small cost. Where possible, I like to use locally grown materials to reduce the impact my arrangements have on our environment, sourcing from carefully selected partners where locally grown isn't possible.
Even during the pandemic, I am able to carry on delivering, or offering contact-free collection. In addition to birthdays and anniversaries, people have been sending flowers just to remind relatives or friends that they're thinking of them. Why not do the same today?
Send me an enquiry now
Weddings
Bookings are now open for 2021-2023. I can create you a personalised quote that ensures the flowers on your special day are everything you dream of. Locally and sustainably sourced flowers are important too if you are conscious of the carbon footprint of your wedding.
Please get in touch if you'd like a chat about how I can help with your floral requirements for the big day. I'd love to be able to help.
Find Out More About Weddings
Sympathy Tributes
It is always an honour to be asked to create a floral tribute for a loved one. I can create sheafs, sprays, wreaths or any other type of tribute you had in mind. I've even been asked to create footballs, hedgehogs and more. Working with you, I can usually incorporate flowers that have a special meaning. Whatever you require, I can be here for you.
Request a call back
Seasonal Pieces
Whether it's Christmas, Easter or autumn, I can help decorate your home both internally and externally. I love making wreaths for any season, and at Christmas there are many ways to incorporate fresh winter foliage into the home, in the way of table decorations, garlands and more.
Wreaths and decorations usually appear in my online shop during November.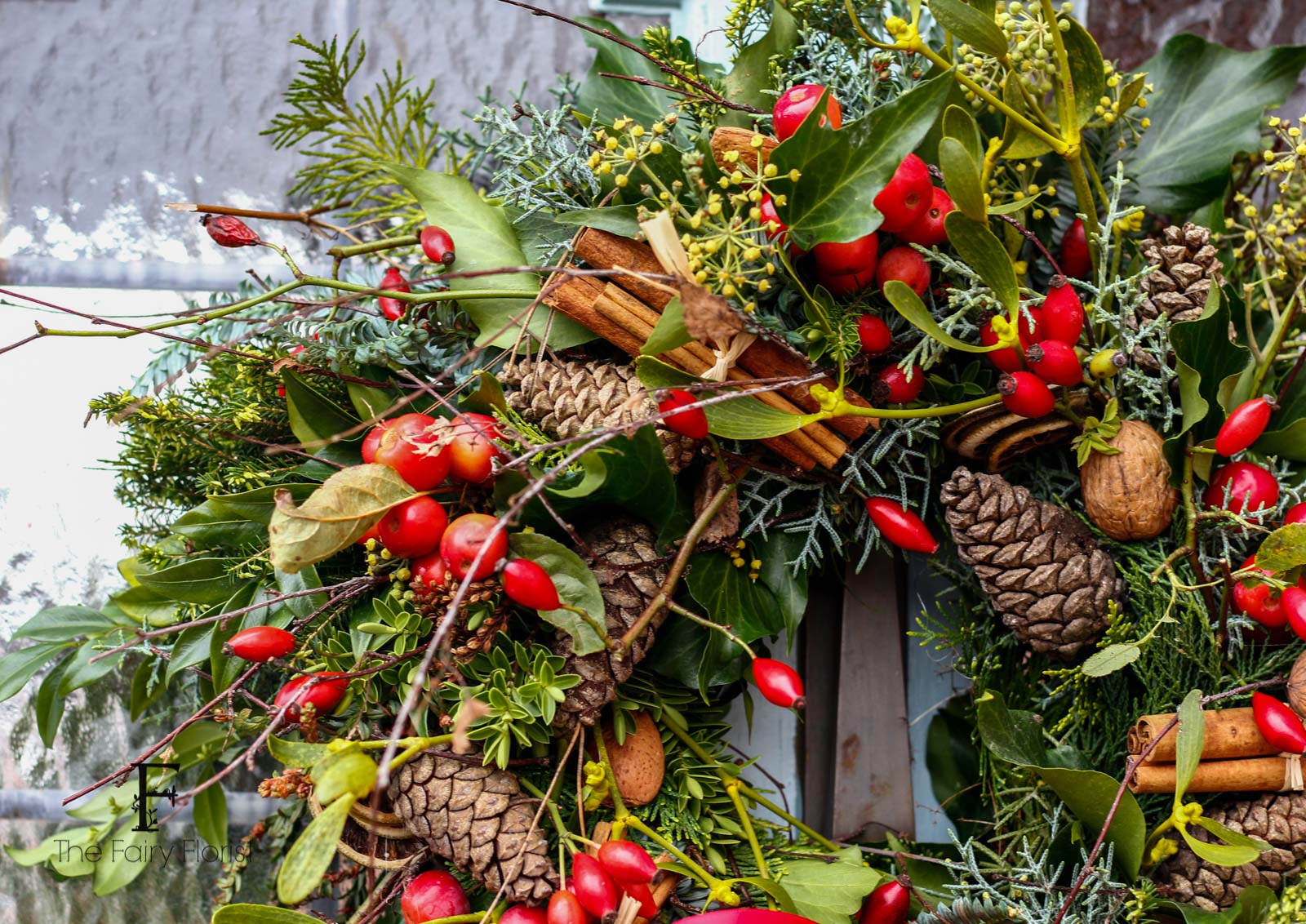 Corporate Work
Gorgeous corporate bouquets and arrangements can be created, making the perfect statement in entranceways or meeting rooms, and as gifts for staff and customers. How about something in your company's colours?